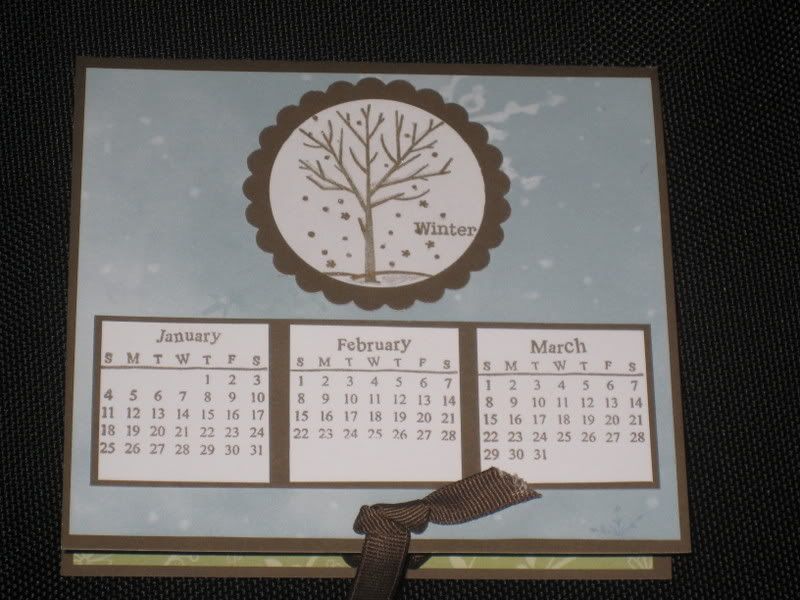 This months stamp of the month is a really great calendar set which allows you to make your own calendars forever. Its not year specific as you can create the month starting on whatever day you need. You just need to mask the end of the month so you have the correct number of days.
You can see the set on my website at
www.ronnie.myctmh.com
I totally lifted this project from another blog - sorry can't remember which one. But I've seen several versions around the place. It's a stand alone calendar made of cardstock. You just remove the ribbon when you need to see the inside pages and replace so they become the outside pages. Get what I mean?
This set would also be great with the Display Album making 12 layouts one for each month - great gift for the grandparents. I plan to try and make one this weekend - if I have time. Want to be able to show people a sample at classes this month. I wish I had more time to create but need to employ someone to cook and clean to give me that!