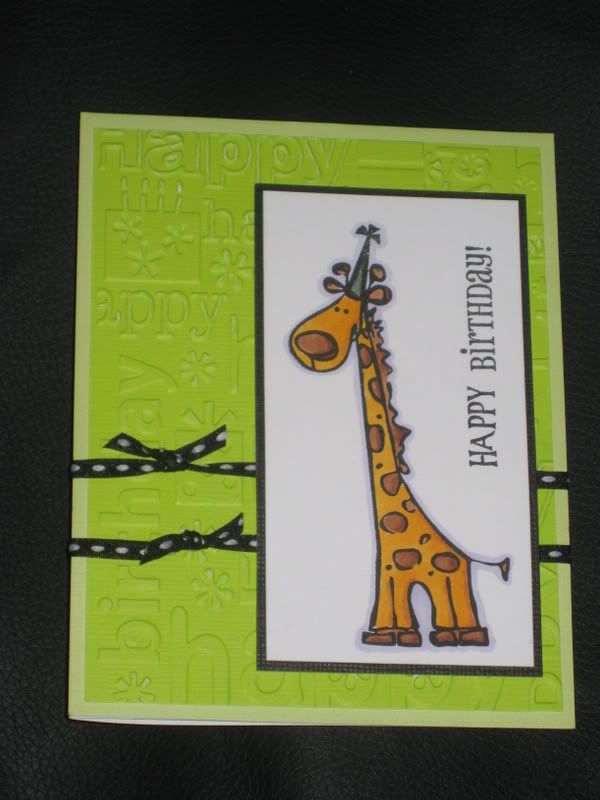 Still having fun playing with new markers. Needed a birthday card and came up with this one using Nursery Bash Set from CTMH. I used my cuttlebug to emboss the background and then added the ribbon.
The ribbon is funny really its a never ending roll of ribbon which Kristy Bee gave me when she closed her stamp store down over here on Granbury. That must be 2 years ago now if not longer and it never runs out. I don't know what I will do when I finally get to the end of it.
Hope you have a great New Years Eve - Stay Safe!
Ronnie
PS - New Catalog tomorrow.........